As an emergency room doctor, you never know what's coming through that door. It could be someone with stab wounds, a baby in distress, bus accident victims or an elderly man with pneumonia.
"The best part about being a doctor for emergency department is that moment when you know you've changed someone's life positively. Sometimes, it's something small, not what most people think of as life-saving, but it's lifesaving to that person," says Xu Jin.
Xu Jin has been an emergency room doctor since July 2005, and nowheserves as the attending doctor in the emergency department at Peking Union Medical College Hospital.
"We take care of patients of every age from the moment of birth to grandmas and grandpas in their 90s," he says. "There is no type of injury, medical, surgical, obstetrical, psychiatric or pediatric condition that we aren't equipped to care for.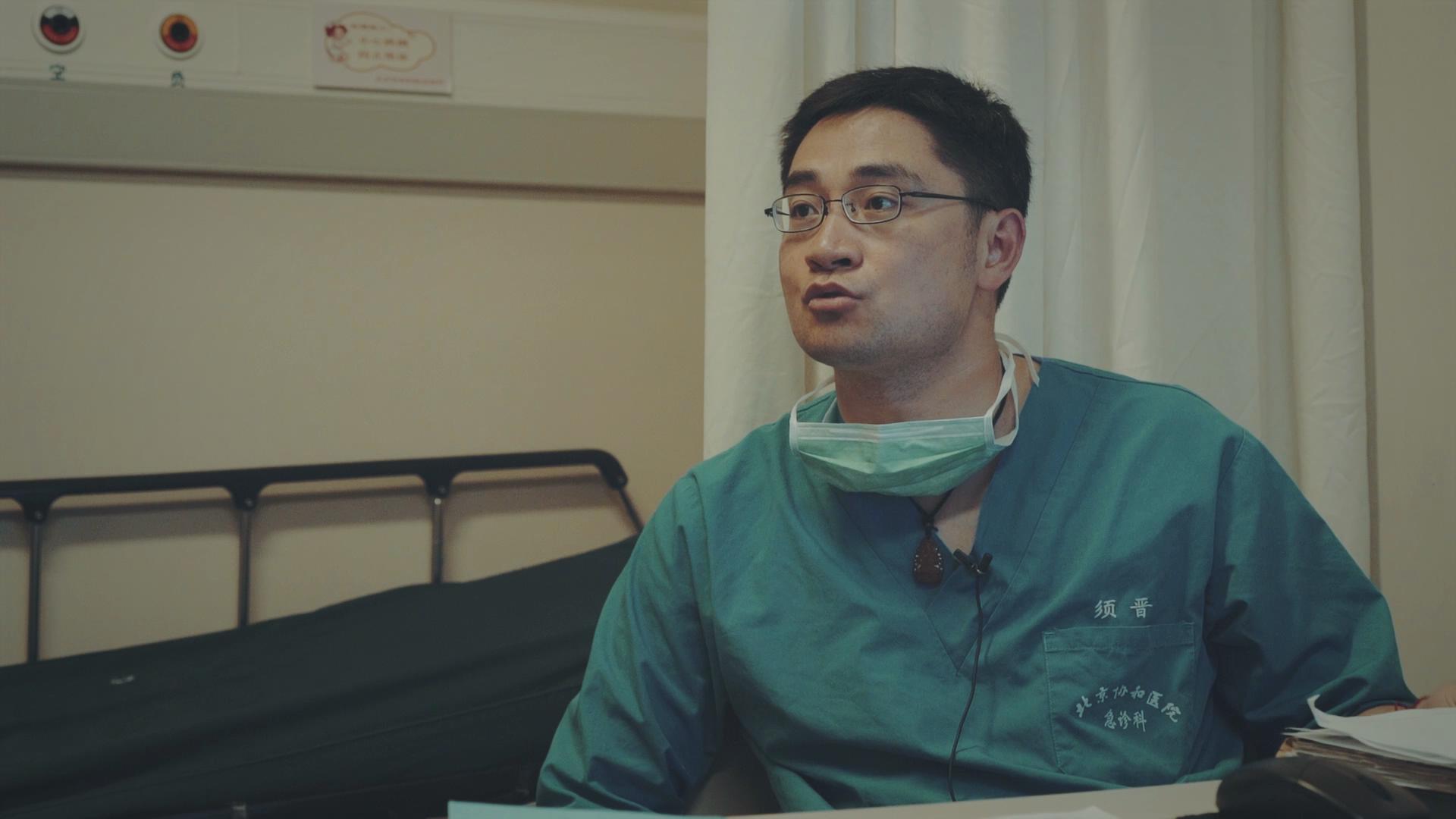 Today's emergency department looks after so much more than other departments that some people have started calling us, the "everything department", Xu says.
"We care for everything. Regardless of what brings a patient to the emergency department, it's my job to look after them,""he says.
Never a dull moment
Wearing a long, blue unlined gown and a pair of square glasses, Xu Jin sits straight on a chair and listens intently as the patient across describes his symptoms, while three others wait fretfully to see him next. Xu shares the eighth clinic room with a colleague. The room contains at most 15 square meters, not too bad or too good. In the left corner is a portable hospital bed and some medical equipment. In the right corner is a washbasin. Three chairs and two computers are crammed into the space.
"We need to speed up our interview and finish it within one hour," Xu Jin tells me, matter-of-factly.
By now, the emergency room's hallways are jammed with patients. Some have gaping wounds and are losing blood. Others moan in agony. The squeaky-clean floors and rows of identical chairs and slightly hushed voices and smell of disinfectant raise the tensions higher.
Xu is on the night shift, from 5 pm to 8 am. Within two hours, Xu has attended to at least 20 patients, with some of their medical records lying neatly on his table.
"On average the overall number of emergency department registers on a daily basis is 500 or so and the number will be quite larger than that on holidays, so the workload is heavy," Xu said.
From the time the night shift begins, Xu is so busy that he does not even have time for a drink of water or a meal.
An elderly patient knocks on the door and comes in holding her husband's hands.
Xu immediately moves a chair to let the patient sit down and starts examining the patient's legs.
"Does it hurt?" he asks.
"Yes," the patient replies.
"There is a bump in the left leg. What kind of food do you eat everyday?" the doctor asks.
"Some vegetables. I have a healthy diet as you recommended last time," the patient answers.
"There must be some inflammation, I will give you a prescription; please go upstairs to take it."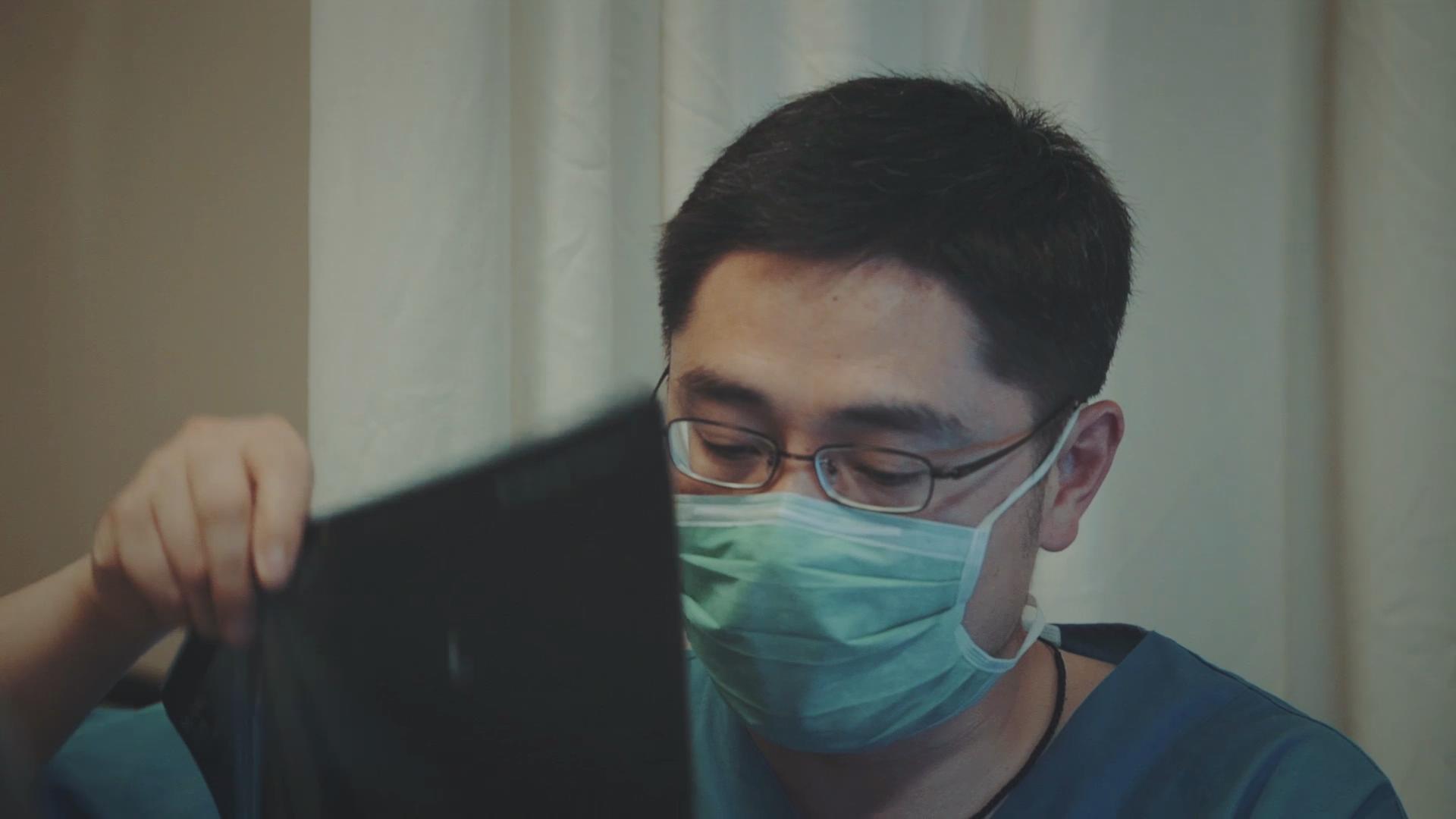 Twelve years of extensive experience means Xu is able to make a quick diagnosis.
However, the pressure of working long and hard and always interacting with patients has made Xu suffer from hyperthyroidism and a chronic sore throat for several years. "More than one third of colleagues in our department are also afflicted with similar illness," Xu says.
Our 2.5-hour interview is interrupted eight times by patients. Almost every time Xu explains to the patients our interview mission and then unhurriedly and carefully works on the patients, although some of them just drop by to ask him some trivial details.
Destined to become an ER doctor
Xu was born in a medical family in Sichuan province. Under the influence of his grandfather and father, Xu chose his medical specialty without hesitation. "From the moment I put down "medical specialty" on my college application card, my life as a doctor was destined," Xu recalls.
After graduation from West China University of Medical Sciences after five years of medical studies, Xu worked as an intern at Peking Union Medical College Hospital.
"It's the most tiring period in my whole life, being an intern, when I worked for 24 hours a day and learned the theory part the next day, with no rest at all."
Asked if he regrets his choice to be a doctor, he emphatically replies, "Certainly not."
The emergency room is a well-orchestrated place, although it sometimes looks like coordinated chaos.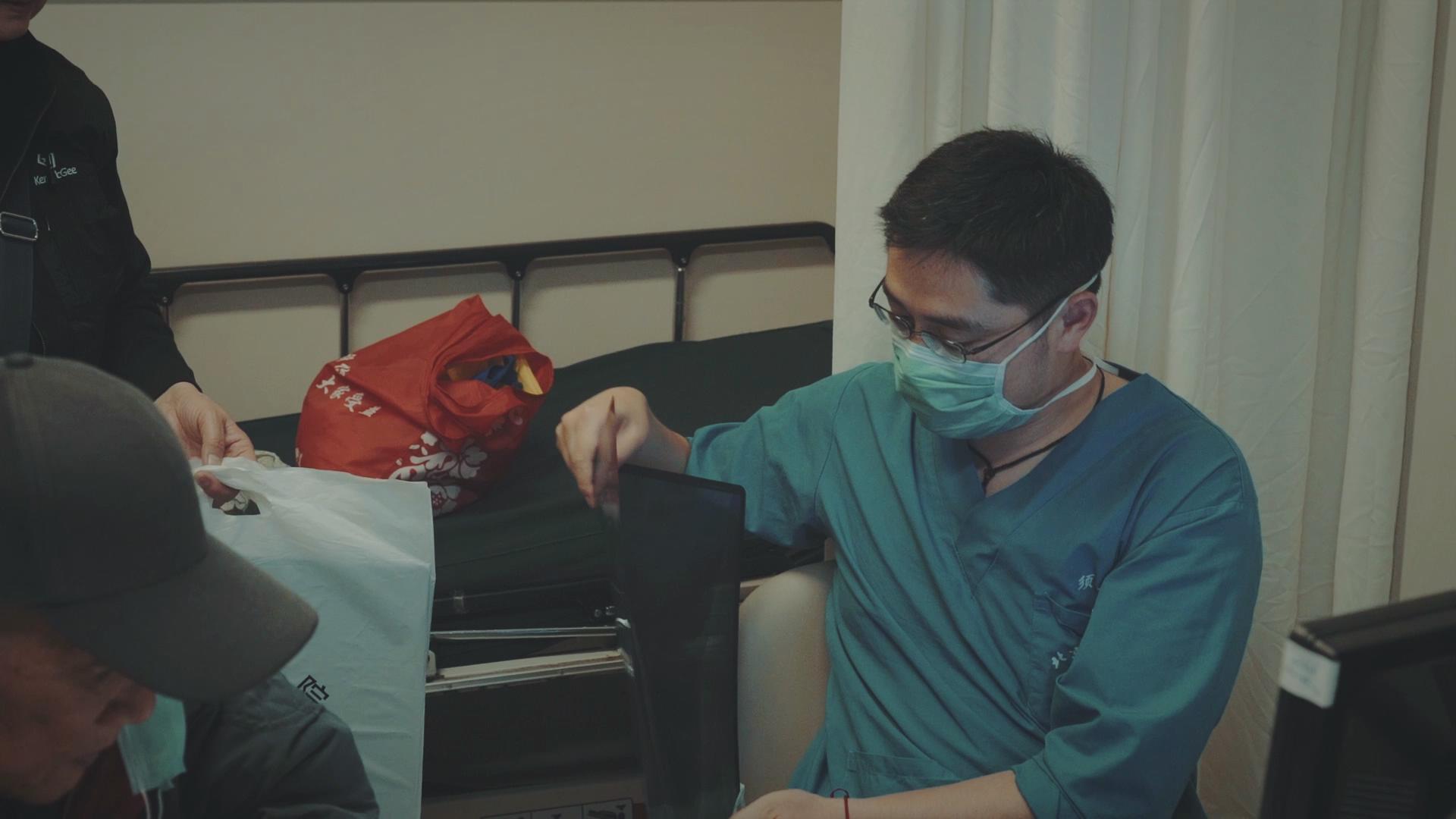 "It's like a dance with a lot of adrenalin. Everyone has their steps they must do to make it all work," Xu says.
Although as a veteran doctor with five years of university medical study and 12 years of clinical practice in a hospital, Xu's face still brightens at any mention of his most unforgettable patient.
"That was a military officer from Langfang city, Hebei province. He was about 25 years old, the same age as me at the time. He wasn't breathing when he was sent to us. He had suffered a severe heart attack. But our team still tried our best efforts to save him since he was so young and promising, and he also had a three-year-old son to raise. Luckily, he escaped from the brink of death after more than one hour of unremitting and sweaty resuscitation," Xu recalls.
Asked if there are any patients he failed to save, Xu says that happens sometimes. "We trust the tremendous power of medical research, but admittedly, there is ample room for improvement of treatment facilities, theories or methods."
"Being an emergency room doctor means suspense, sadness, teamwork, drama, trauma, chaos, recovery and miracles. It also means split second decisions, staying calm under pressure and caring for patients who depend on your knowledge and skills to get them through some of the worst moments in their lives," Xu says.